Fix Issue with Connecting Managed Google Play to Intune (We couldn't connect to that service)
Fix Issue with Connecting Managed Google Play to Intune (We couldn't connect to that service)
Recently, I was connecting Google Play to Intune and ran across an issue that I did not see documented anywhere. I spent a great deal of time pulling my hair out trying to figure out where the disconnect was. I was at the intune portal (intune.microsoft.com) and went to Devices > Android > Android enrollment and clicked Managed Google Play to connect Google Play to Intune.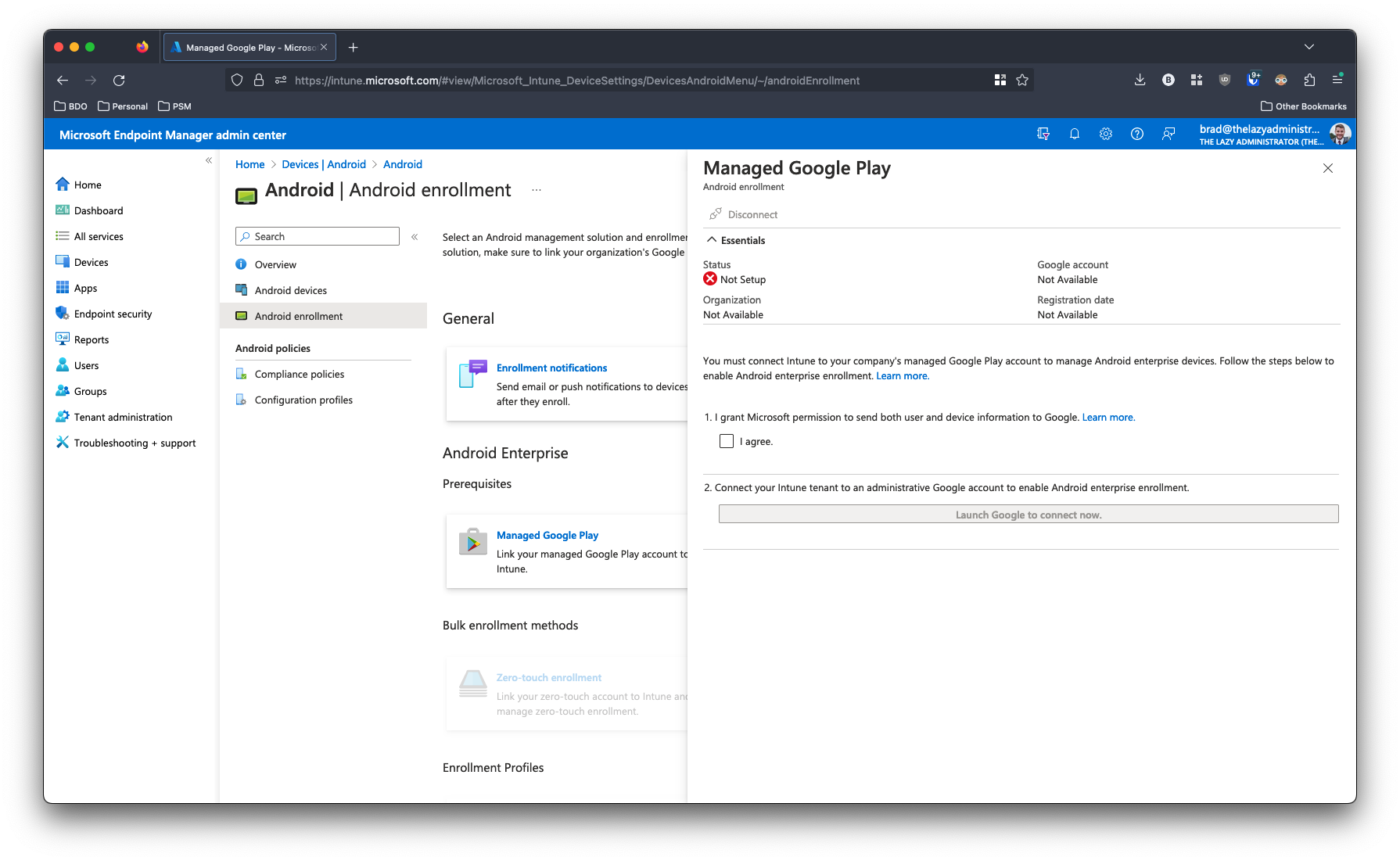 The Google Play window would pop up and I would sign into my account. In the top right corner you can see my account is signed in. I would click the Re-Enroll button (of if its your first time you would click Enroll or Sign-In)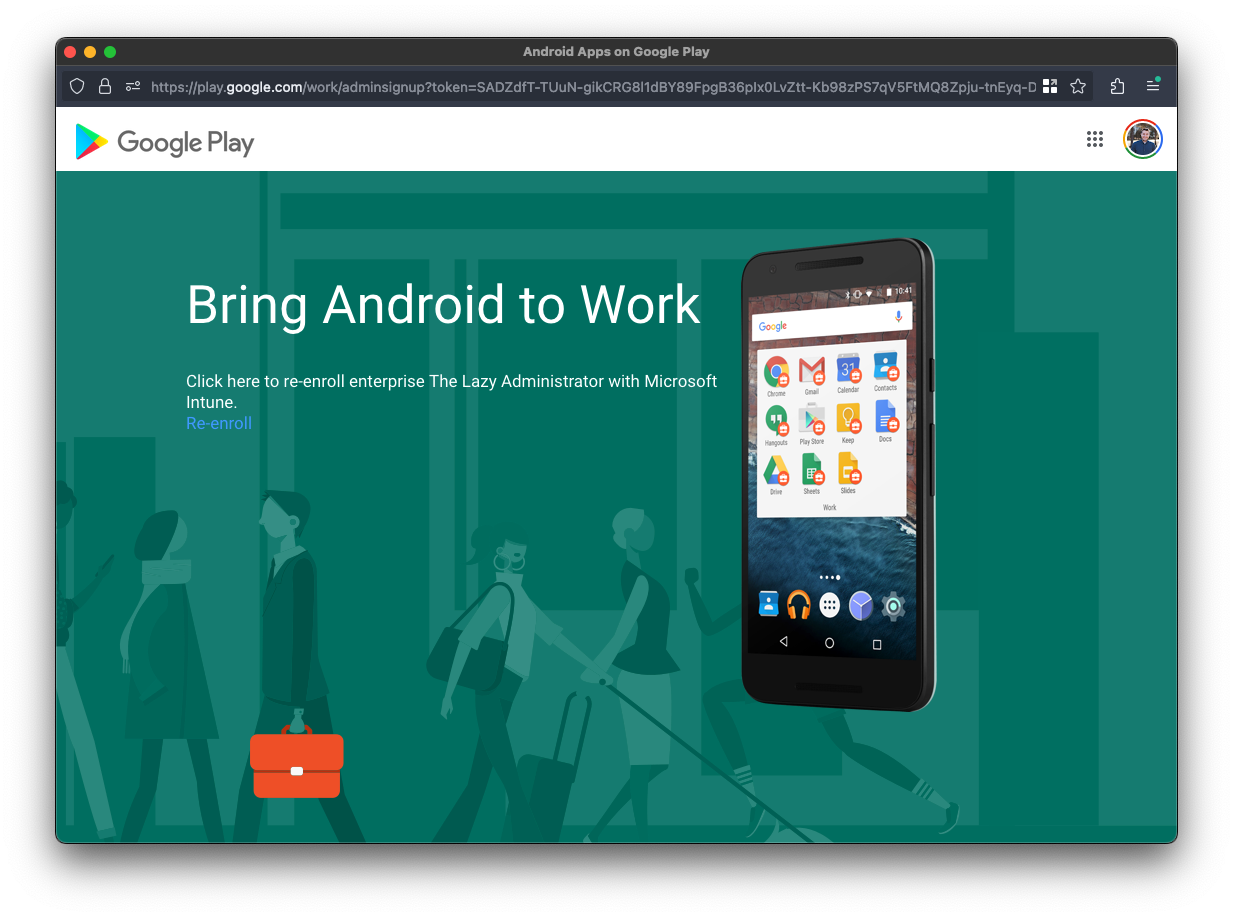 I would get a redirection window that would hang for 15-20 seconds.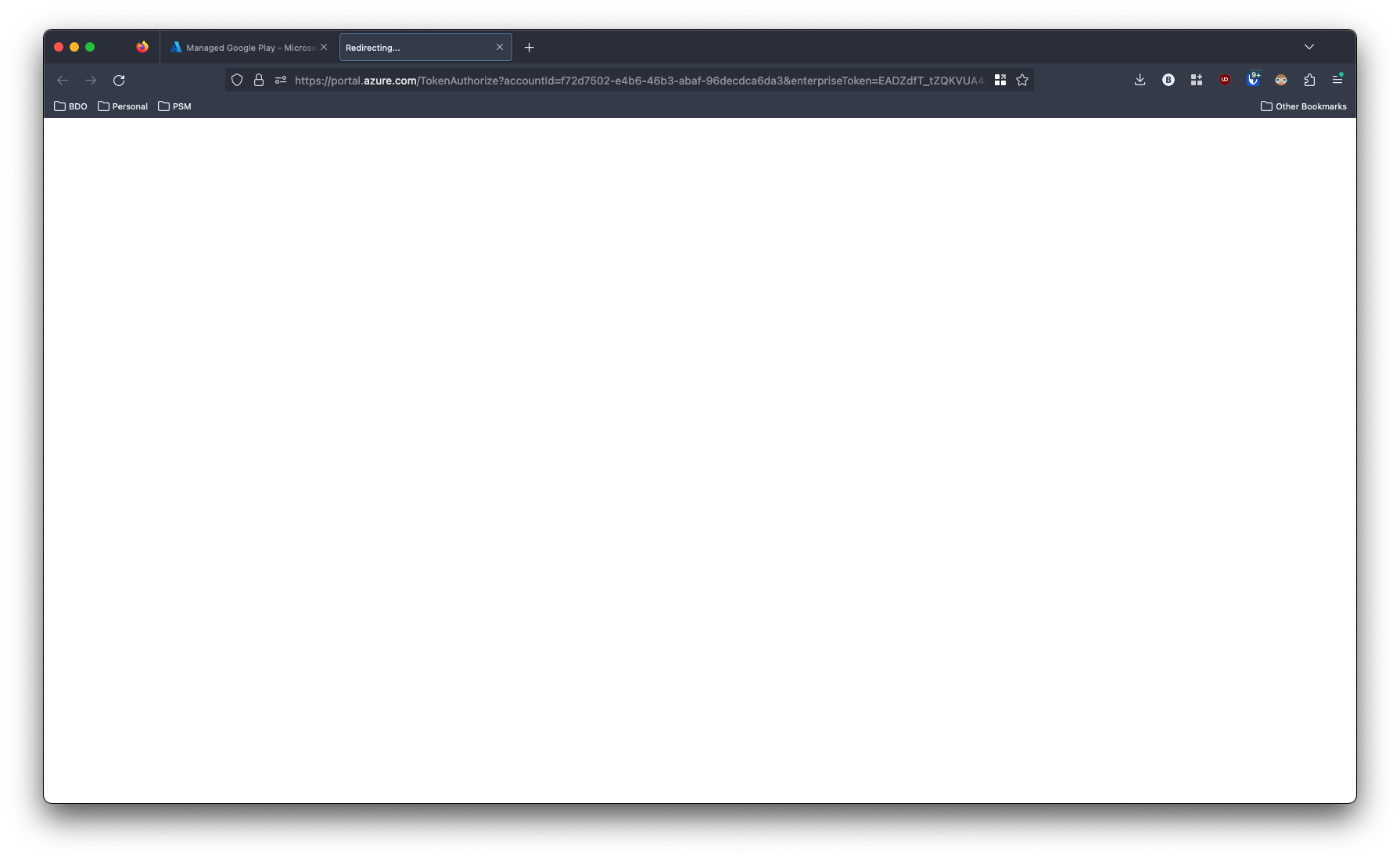 Until it ultimately failed with the following error:
Try that again using a different browser
We couldn't connect to that service, likely because of settings put in place by your IT team. Open Azure in a different Web browser to try again.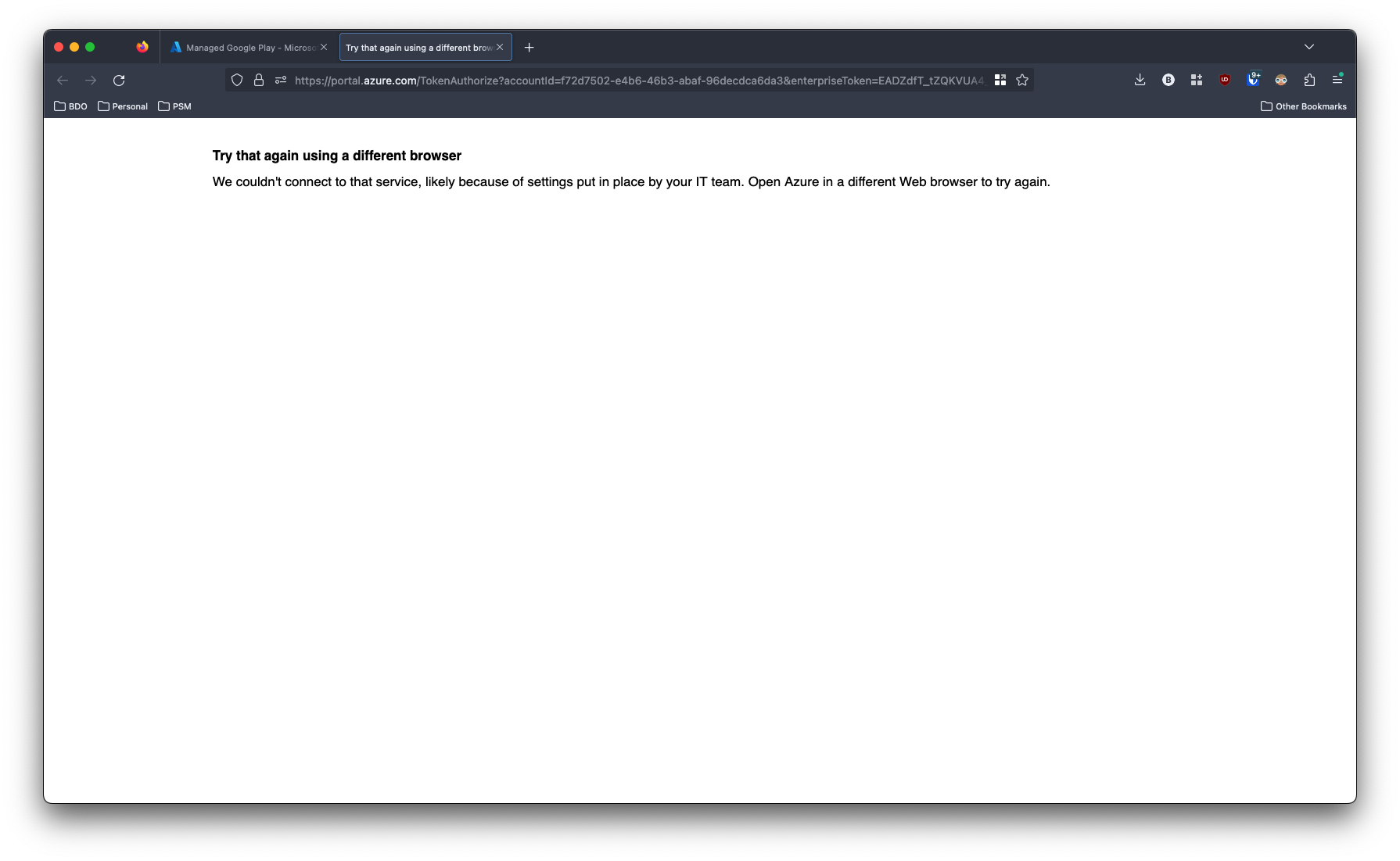 I would try different browsers, different computers, but each one would give me the same result. The fix is to launch the Google Play connect from the Intune portal not at intune.microsoft.com but from endpoint.microsoft.com. Microsoft must have some sort of redirection issue they have yet to address. So, once you sign into Intune at endpoint.microsoft.com it will work as expected.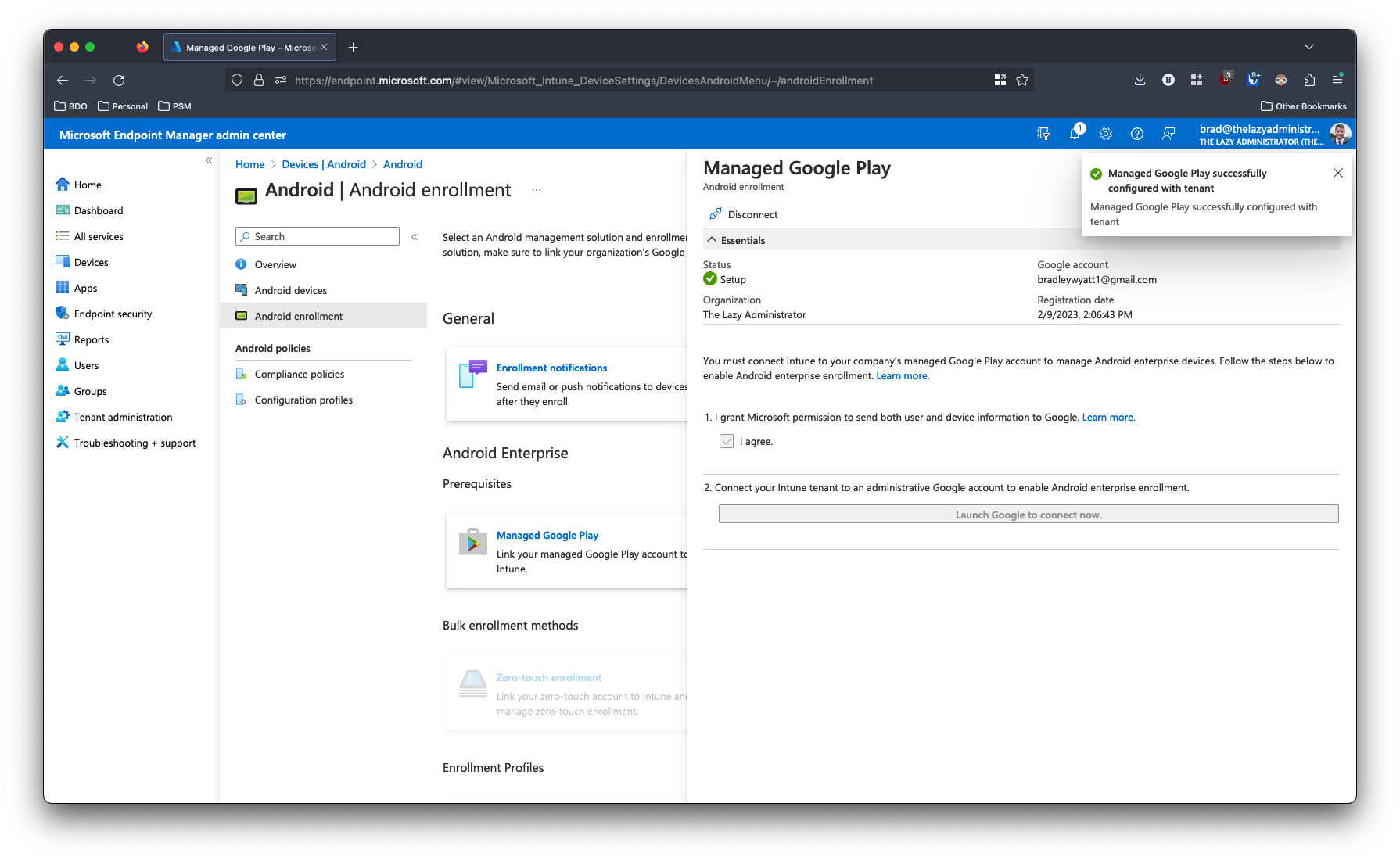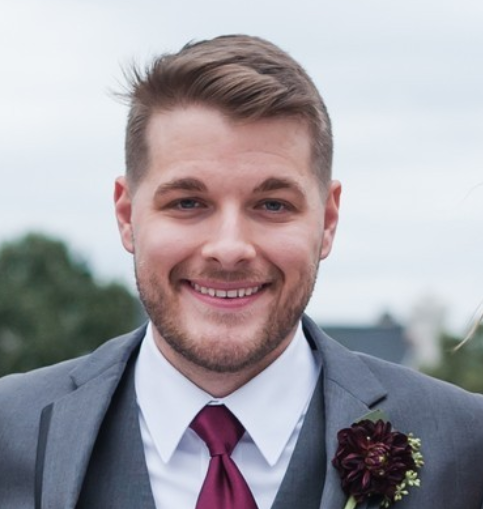 My name is Bradley Wyatt; I am a Microsoft Most Valuable Professional and I am currently a Cloud Solutions Architect at PSM Partners in the Chicagoland area.