Improved External Email Tagging in Office 365
Improved External Email Tagging in Office 365
With the rise of Phishing emails, a popular method to help your users not get phished is to append warnings to emails that either originate outside the organization or if they originate outside the organization and the display name matches that of a internal user. I myself have posted a blog on how to do this and get around the mail flow limitations.
A problem with this method however, is since it prepends a message or warning to the email, users can no longer view previews of the emails either in outlook or on mobile because all they will see is the warning message. A possible solution that I have rolled out several times is to prepend a warning unicode character (⚠️) to the message. The warning symbol was approved as part of Unicode 4.0 in 2003 and added to emoji 1.0 in 2015. As long as the receiving end supports unicode 4.0, the recipient will see the symbol.

By prepending a single emoji, the user can still be warned that the email originated from outside the organization but also see the preview of the email.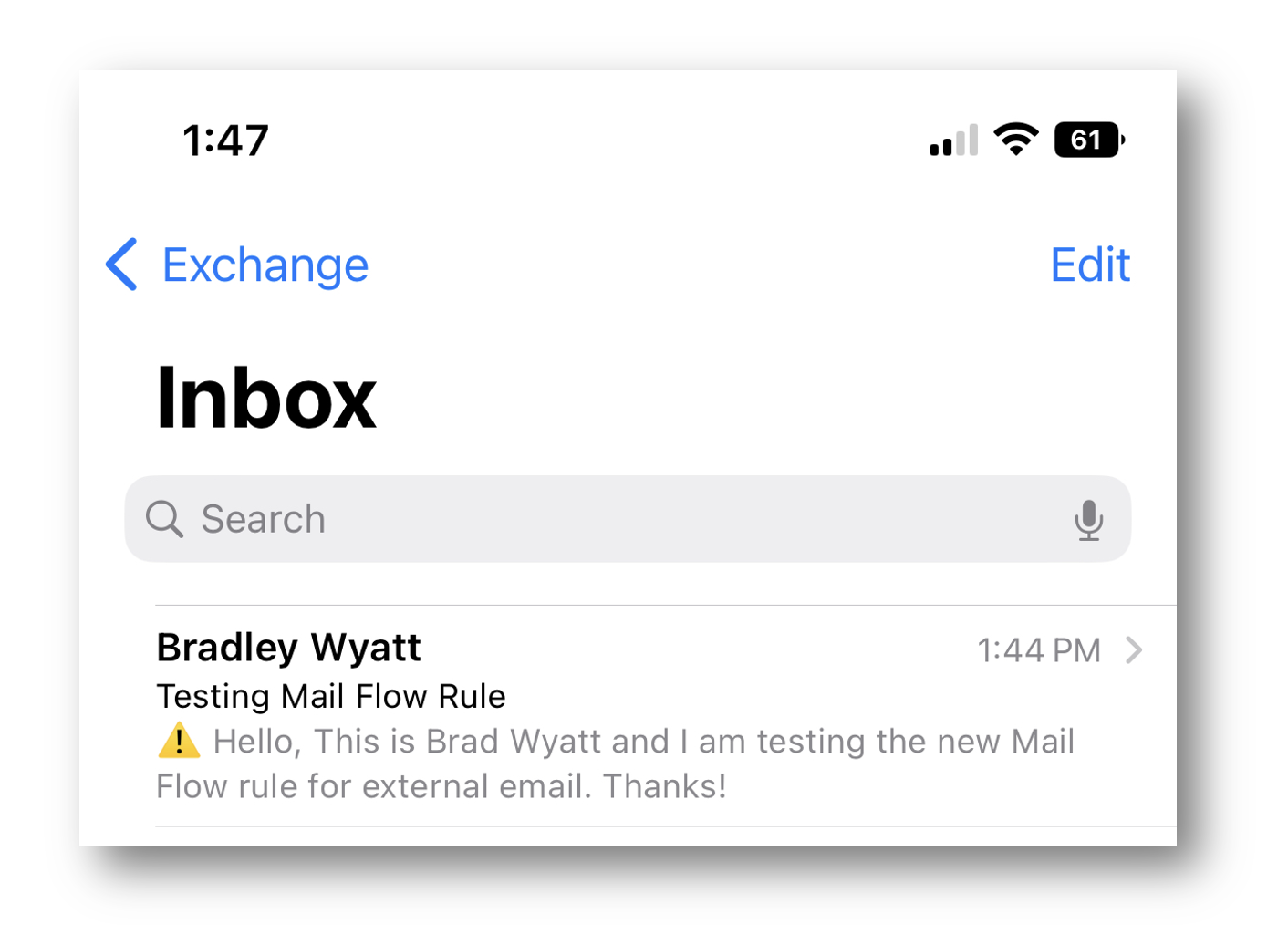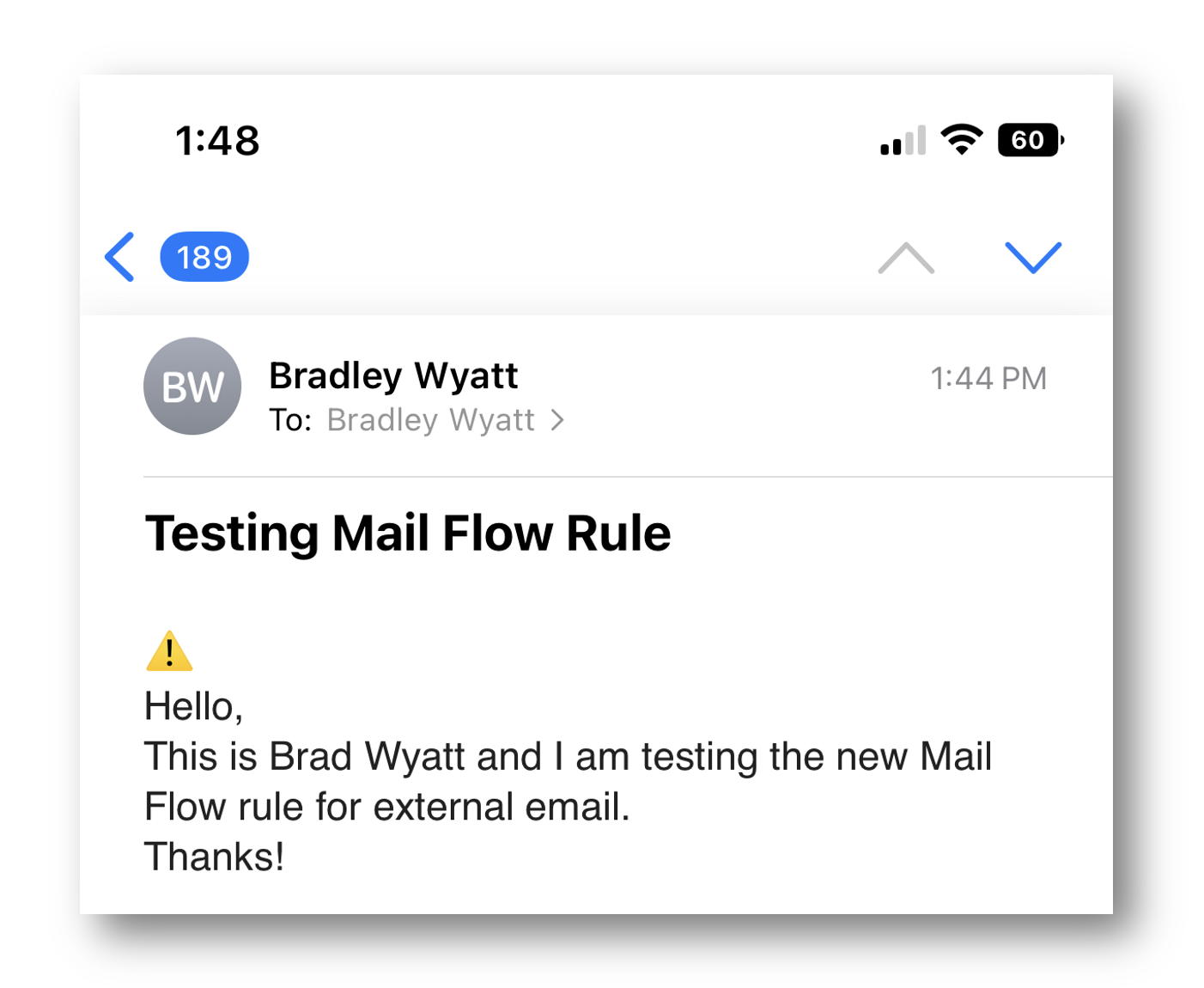 Below is the Mail Flow (Transport Rule) that I created to achieve the prepend message to external email. I copied the emoji character into the disclaimer. You can't seem to prepend the subject line because it does not support unicode or HTML and it doesn't translate through. You can also copy over HTML code for a unicode character but the preview on a mobile device will not show a colored emoji but an ASCII like symbol instead.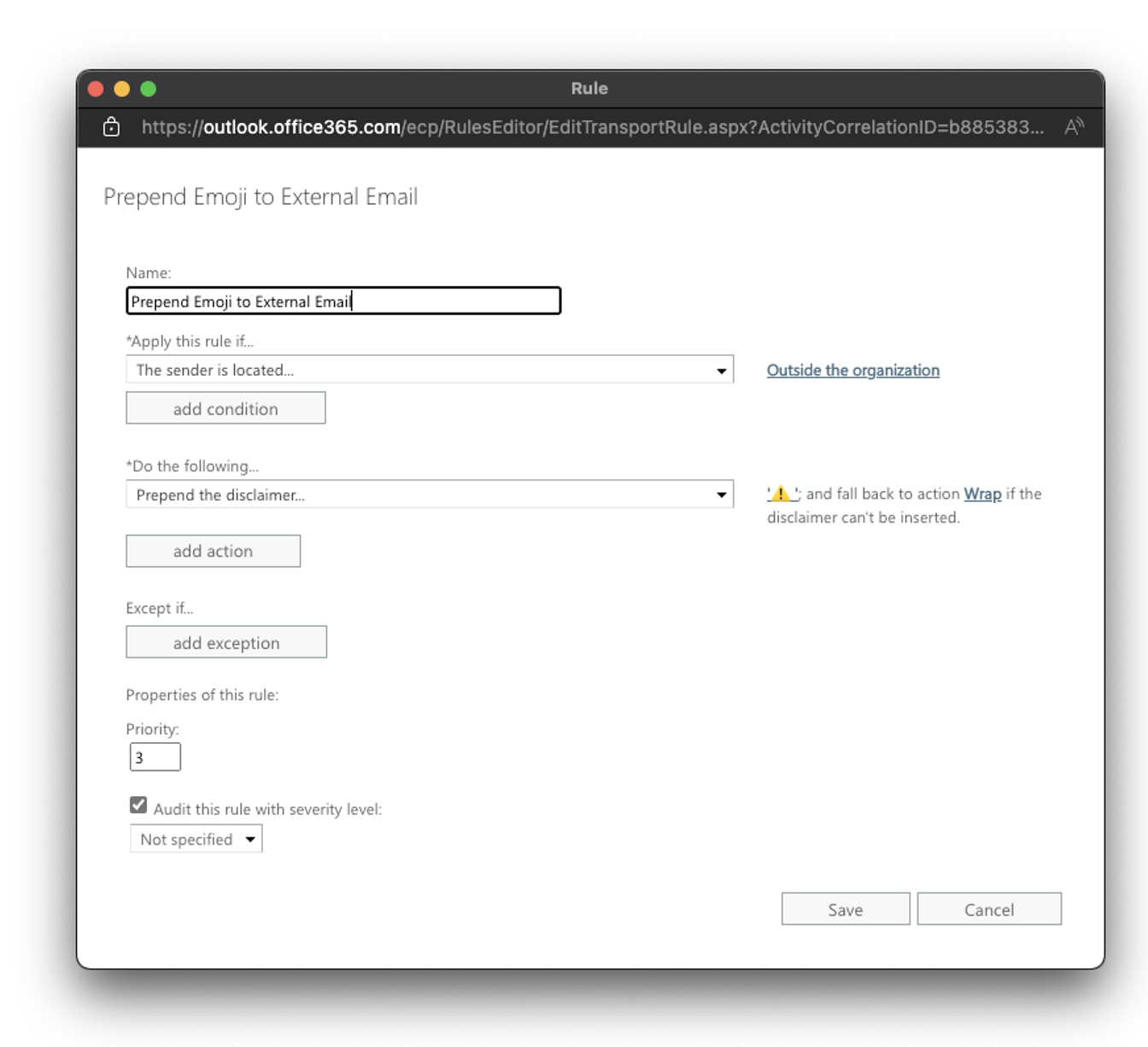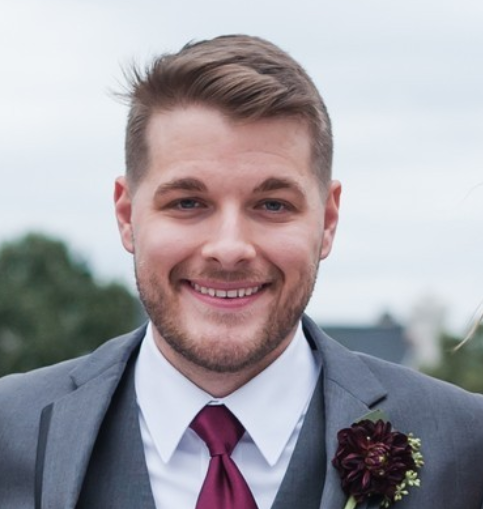 My name is Bradley Wyatt; I am a Microsoft Most Valuable Professional and I am currently a Cloud Solutions Architect at PSM Partners in the Chicagoland area.