A PowerShell Game you can Compete with People Online – Feature Update to PSWordle
Usually, when I update items such as modules, functions, and other projects, I don't make a new post but rather adjust the original post. But, in this case there are so many changes and new features, I felt that I had too. I will still be updating the original post so if anyone stumbles upon it they won't be given old information. A HUGE Thank You to Lee Holmes whose PowerShell code of the Wordle logic was so good, I ended up re-writing about 90% of this module!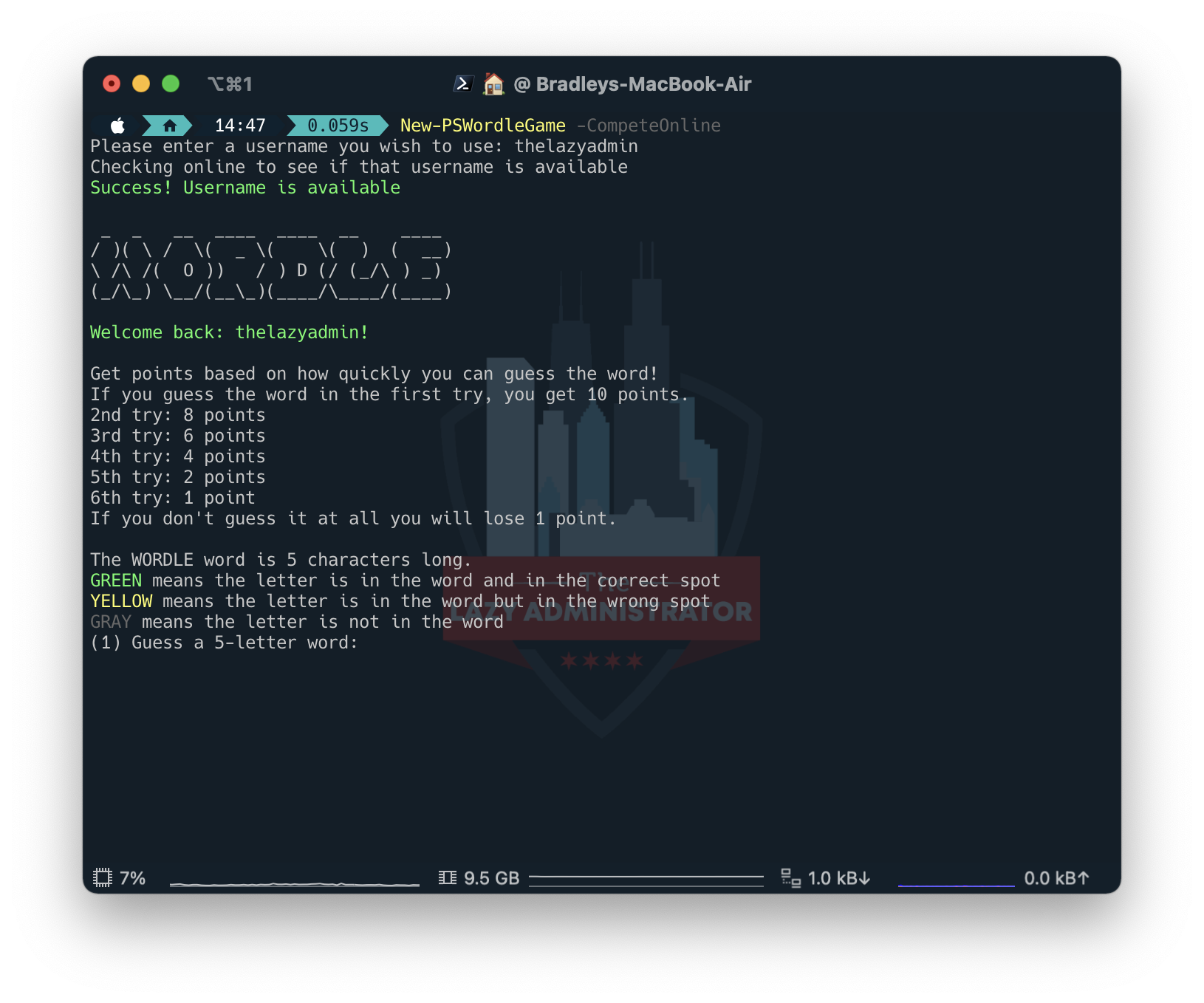 What is the Game?
The game is a clone of Wordle which I came across reading a New York Times article and based off my Twitter feed, is quite a popular game. The game itself is pretty simple, you have 6 attempts to guess the word. Letters that turn gray are not letters found in the word at all, yellow letters are … Continue...