Configure and Deploy Intune MDM
Configure and Deploy Intune MDM
Description
In this article I will be configuring and deploying Intune as a stand-alone MDM solution. This article will walk you through deploying applications to devices, configuring your Company Portal, enrolling end user devices, creating policies and more.
Solution
Configure MDM Authority
First we must configure Intune as my MDM authority. Since I am doing a stand alone I want Intune as the only authority and not Configuration Manager. By logging into portal.azure.com I can expand the Itune node and select "Device Enrollment"

Select  "Intune MDM Authority" and then click "Choose"

I will get a notification that my changes were saved successfully

Configure APN Certificate
To manage iOS devices you must have an Apple Push certificate.
Configure MDM DNS Records
For Windows devices, there are two DNS CNAME records you need to create (pictured below):


Configure Company Portal
The company portal is a web page and a mobile device application that supports BYOD users. It gives them a centralized location to install published applications, self management, and retrieve information.
Configure Portal Terms and Conditions
The Terms and Conditions can be prompted to users prior to them accessing the Intune Company Portal. In the Azure Intune portal you can configure your policies, apply to users or groups, and review the acceptance reporting.
Log into the Azure Intune Portal
Navigate to the Intune blade, then Device Enrollment > Terms and Conditions and then click "Create"

Create the required information regarding your Terms and Conditions and then press OK

You will get a notification that your policy must be assigned to users or groups in your environment

Under your Terms and Conditions overview select "Assignments"

Select the Users or Groups you want to assign the Terms and Conditions to and then press Save

Next time you or your users log into the Company Portal they will be greeted with the Terms and Conditions that were assigned to them.

Device Enrollment Administrator
Device Enrollment Administrators are users that are able to enroll more than the default of 5 devices to Intune. This is meant for a standard user and not an Administrator account
Navigate to the Azure Portal and expand the Intune blade
Expand "Device Enrollment" and select "Device Enrollment Managers"

Click Add and then enter your users UserPrincipalName and then select the "Add" button on the bottom

Device Enrollment and Type Restrictions
The default amount of devices a regular users can enroll into Intune is 5 unless you have granted the user to be a Device Enrollment Administrator (above). You can also change the default amount for users in the Portal.
Log into the Azure portal and select the Intune blade
Select "Device Enrollment" and then click "Enrollment Restrictions"

Here you can either edit your restriction policies or create a new restriction policy

Here I am changing the device limit from the default of 5 to 3 and then saving my changes

If I want to change the Device Type Restriction Policy I can go back to the Enrollment Restrictions pane and select the Device Type Restriction policy

Here I am making a change to the Android Work Profile (seen in purple) and saving my changes

Device Group Mappings
Use Microsoft Intune device categories to automatically add devices to groups based on categories that you define. This makes it easier for you to manage those devices.
Step 1: Device Categories
In my example I am going to create two (2) device categories. One category is for BYOD devices, or personal devices. These will be devices that end users own but may use them for work. The other category will be Company Owned Devices. These devices are purchased by the company, and given to the end users through the IT department.
In the Azure Portal, expand the Intune blade.
Select "Device Enrollment" and then click "Device Categories"

Step 2: Create Azure Active Directory Dynamic Device Security Groups
In this step, you will create dynamic groups in the Azure portal, based on the device category and device category name.
Use the information in this section to create a device group with an advanced rule, by using the deviceCategory attribute. For example: device.deviceCategory -eq "Personal Device".
When users of iOS and Android devices enroll their device, they must choose a category from the list of categories you configured. After they choose a category and finish enrollment, their device is added to the Intune device group, or the Active Directory security group that corresponds with the category they chose.
Windows users should use the Company Portal website to select a category.
Regardless of platform, your users can always go to portal.manage.microsoft.com after enrolling the device. Have the user access the Company Portal website, and go to My Devices. The user can choose an enrolled device listed on the page, and then select a category.
After choosing a category, the device is automatically added to the corresponding group you created. If a device is already enrolled before you configure categories, the user sees a notification about the device on the Company Portal website. This lets the user know to select a category the next time they access the Company Portal app on iOS or Android.
Step 3: Select Device Category
Windows
iOS
When users enroll their devices using the Company Portal application, they will select which category the device should be placed in

Intune Policies
Compliance Policies
Compliance policies in Intune define the rules and settings that a device must comply with in order to be considered compliant by conditional access policies.
Navigate to the Azure portal and select the Intune blade
Select "Device Compliance" and then "Policies"

Click "Create Policy" and then I am going to create a policy that I will apply to my end users personal devices. This will be a policy for the group we created earlier. Once we specify a name and platform we will have different compliance settings that we can configure become available.

Once you have configured all of your Compliance settings, save the policy.

Next, we will need to assign this policy to devices or users. Click the Assignments item under Manage

Once I click "Select groups to include" I can select my Intune – Personal Devices dynamic group and then save.

If I want to make sure the policy goes into effect immediately on a device, I can go to All Devices and find my device and force a resync.

If you set a passcode setting and the users current passcode does not match, they will be greeted with a password expiration notification. From there they can set their own passcode.

Configuration Policies
Commonly used to manage security settings and features on your devices, including access to company resources.
Basic Configuration Policy Overview
Uninstall Restricted Applications
In this example I will be configuring a restricted application and applying it to my iOS devices.  Restricted applications are applications that users are not allowed to install and run. Users are not prevented from installing a prohibited app, but if they do so, this is reported to you.
Configure Email Profiles
Modify iOS Dock
In this example I will be showing you how Intune can modify users home docks. I will be making a profile / policy that will ensure the default Phone application is on the dock.
Expand the Intune blade and then select "Device Configuration", "Profiles" and then click "Create Profile" to create a new device configuration profile.

The platform must be iOS and the Profile type is going to be "Device Features". In the device features blade select Home Screen Layout and select Dock.

When adding a new application you will need to know the App Bundle ID. If the application is not a default iOS application you can follow these steps to obtain the bundle ID.

The application will automatically be placed on the dock on iOS devices once the profile gets pushed to the device.
Software Update Policies
With Software Update Policies you can control when users can update to the newest iOS, you can restrict it so they cannot download it during business hours, or how long they must wait after it has been released until they can install it. With Windows Devices you can control devices servicing channel (Insider, Semi-Annual, etc), auto updates, maintenance windows, and more.
Windows
iOS
Enable Windows 10 automatic enrollment
Automatic enrollment lets users enroll their Windows 10 devices in Intune. To enroll, users add their work account to their personally owned devices or join corporate-owned devices to Azure Active Directory. In the background, the device registers and joins Azure Active Directory. Once registered, the device is managed with Intune.
In the Azure Portal select Azure Active Directory and then click "Mobility (MDM and MAM) and select "Microsoft Intune"

Configure MDM User scope. Specify which users' devices should be managed by Microsoft Intune. These Windows 10 devices can automatically enroll for management with Microsoft Intune.

None – MDM automatic enrollment disabled
Some – Select the Groups that can automatically enroll their Windows 10 devices

All – All users can automatically enroll their Windows 10 devices

 Important

If both MAM user scope and automatic MDM enrollment (MDM user scope) are enabled for a group, only MAM is enabled. Only MAM is added for users in that group when they workplace join personal device. Devices are not automatically MDM enrolled.
Enroll Devices into Intune
iOS
Windows
Windows users can install the Company Portal from the Windows store, use the web Company Portal, or use the Windows Settings app to enroll their Windows devices into Intune.
Online Portal
Navigate to the online Company Portal at https://portal.manage.microsoft.com
Once the user signs into the Company Portal they can add a device under Devices

Click "Add"

Have them sign in and then press Next

The user will be prompted to enter their account password and then press "Sign In"

Once complete they will be prompted with a successful message.

Microsoft Store App
Windows Settings App
Deploy Client Apps to Managed Intune Devices
The Company Portal allows and administrator to push, install, uninstall, and make available, applications for end users. Applications can include Office 365 apps, web apps, Microsoft Store apps, iOS Apps and more. The Company Portal will only display applications that is relevant to the device they are on, if they are on an iPhone it will not display your published applications for Windows even if the device is in the same group.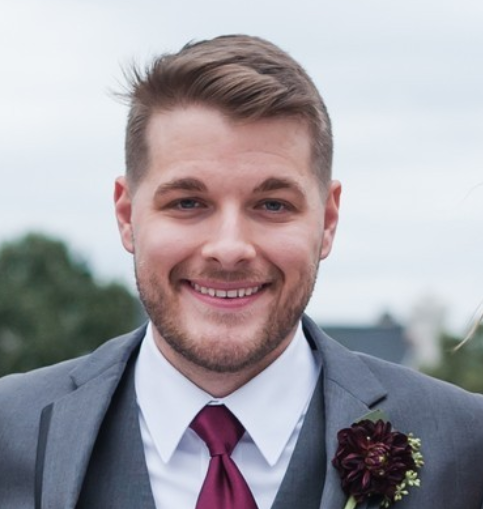 My name is Bradley Wyatt; I am a Microsoft Most Valuable Professional and I am currently a Cloud Solutions Architect at PSM Partners in the Chicagoland area.