Deploy ConnectWise Automate (Formerly LabTech) Agent Remotely and Quietly with PowerShell
There are many different ways to deploy an RMM agent to monitor end-user machines and servers. A popular option is Group Policy, also some RMM tools have the ability to do a subnet scan, but I wanted to try and do it with PowerShell while also ensuring I do not have any false positives. I wanted PowerShell to do the following tasks:
Check if a machine is online
Check if WinRM is available and configured correctly
Check if LabTech was already installed
Copy install file locally
Install program
Check if program installed
Keep note of the installed machine
Below is a basic tree overview of the runtime flow.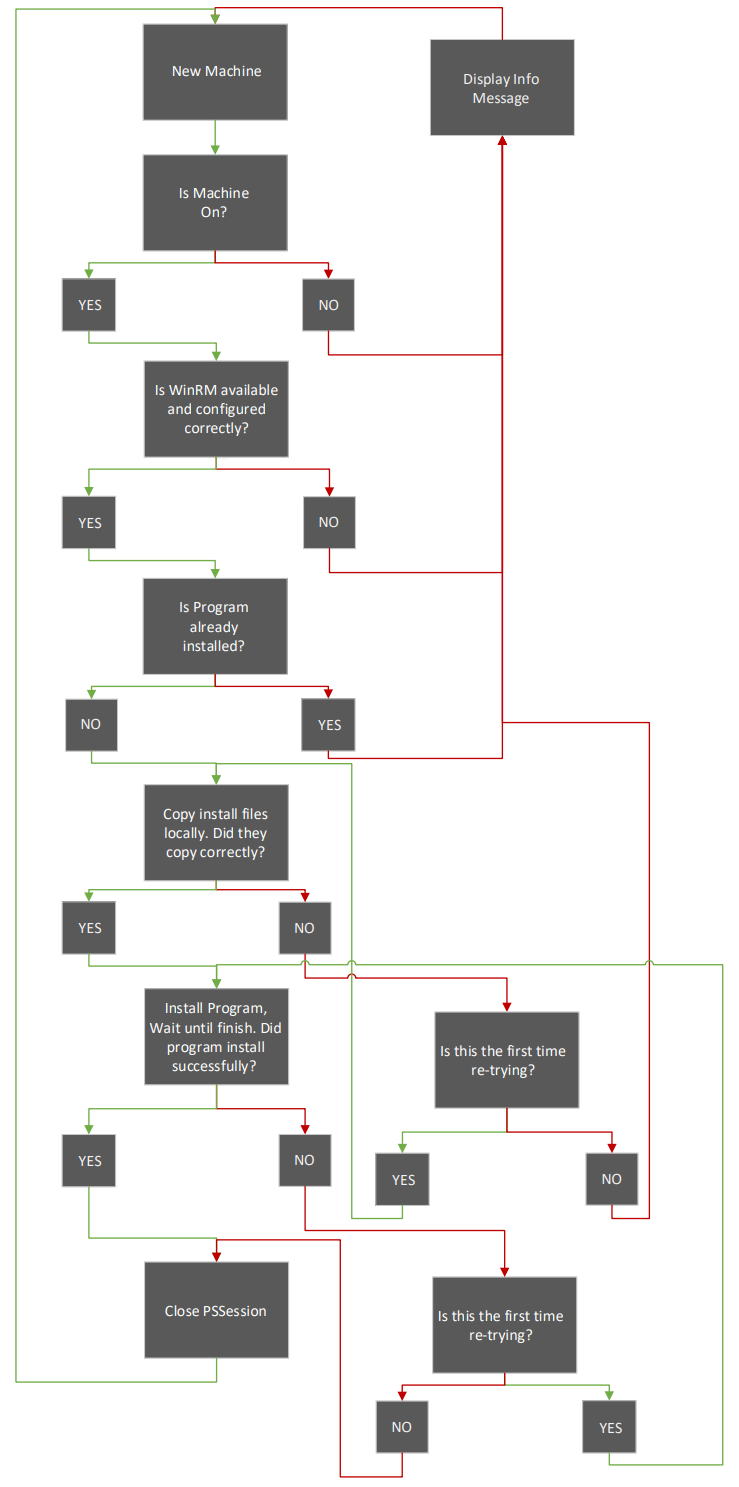 The script would also log the data so I can let it run without monitoring it. It would also run in a loop, therefore if a machine was not on at a specific time, the script would end up coming back and … Continue...